The polls are closed and the votes are totted. We know the sheer dedication and genuine care that the wedding coordinators in each of our venues give to each wedding couple throughout the planning and execution of the most important day of their lives. In acknowledgement of this, we decided to introduce a new award for 2017, allowing the public to vote on a live poll. With thousands of you taking part, we can now reveal our overall and regional winners.
Huge congratulations to all!
Overall Winner in Ireland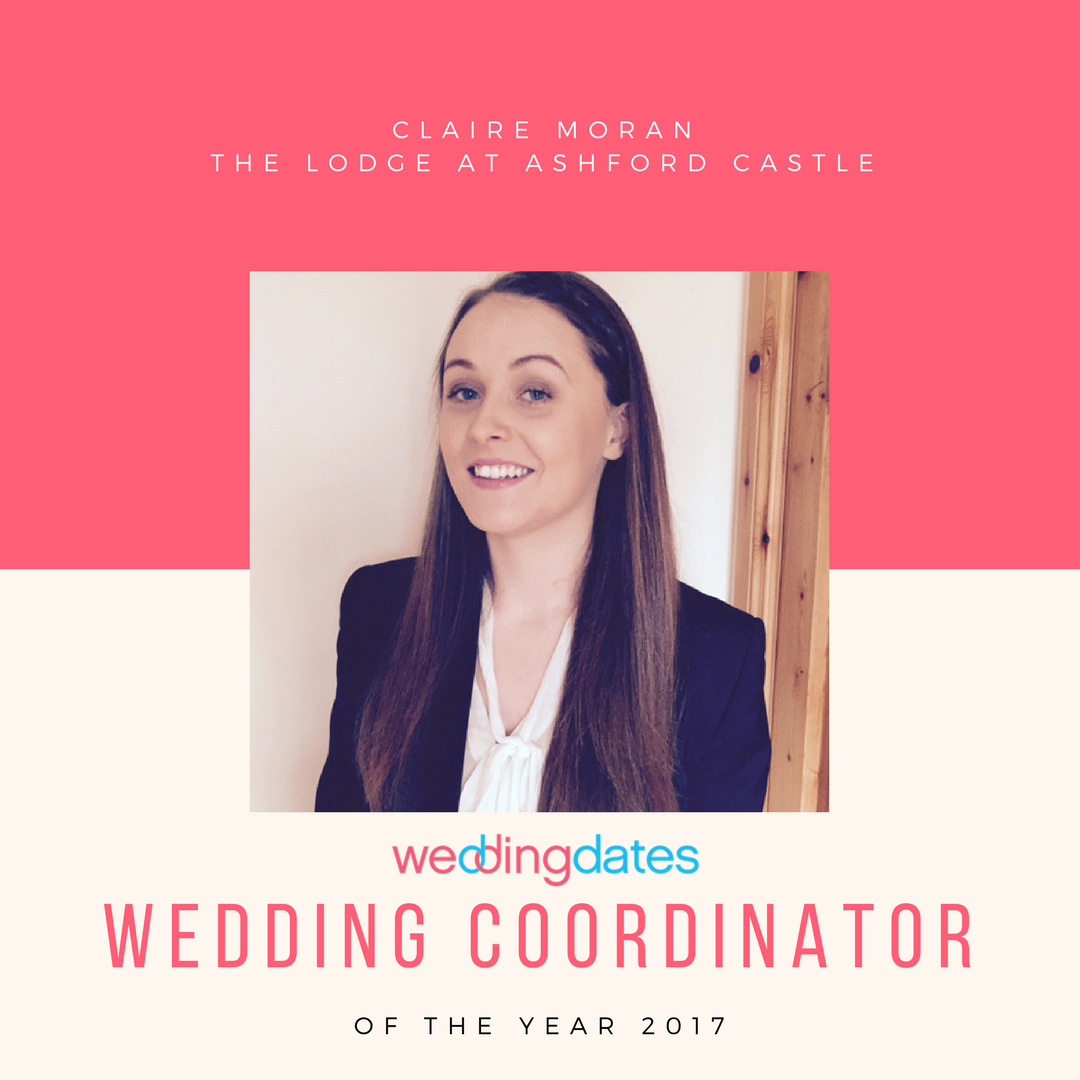 We asked wedding venues to send us a snippet explaining why their Wedding Coordinator should be crowned Wedding Coordinator of the Year 2017. Below is the lovely recommendation submitted by Jacinta Downey from The Lodge at Ashford Castle about why Claire deserved to win:
"Claire Moran has been our coordinator here at The Lodge for three years now. She worked her way up to this position after a college placement with us. She made such a good impression on us during her placement, that we created a position for her!
Over the last two years she has transformed the wedding department. Claire has been an amazing business addition, however, that is not even her best attribute. Claire gives our brides and grooms a service that is unrivaled. Over the course of the planning process she becomes their friend, their advisor, their support network. Claire makes a genuine connection with each couple and delivers the most personal service. The feedback we receive just proves it – our couples don't want to leave. They feel so well looked after that they come back year after year.
To give an example of going above and beyond for her couples: We had a couple a few months back that were completely in love with their dog. Due to everyone going to the wedding, they couldn't get anyone to take care of him, so they had to put him into a kennel for the few days meaning he was going to miss the big day. Claire found out which kennel he was in, collected him, and had him waiting at the front door of The Lodge for the couple when they arrived back to the hotel after their ceremony. Needless to say they were ecstatic!! It was such a small gesture, but really made their day and it just shows Claire's genuine warmth and caring nature that couples fall in love with. We cater for up to 80 Weddings a year and Claire makes each couple feel as if they are the only couple to ever marry at The Lodge! It would mean the world for Claire to be recognised for all her hard work."
Regional Winners
Huge congratulations again to all our regional winners and shortlisted nominees for 2017!